Predictive Analytics World for Business is slated for Oct 29-Nov 2 in New York City. See for yourself precisely how Fortune 500 analytics competitors and other top practitioners deploy predictive modeling and machine learning, and the kind of business results they achieve.

All About Predictive Analytics World for Business
Predictive Analytics World for Business kicks off this week in New York City. See for yourself precisely how Fortune 500 analytics competitors and other top practitioners deploy predictive modeling and machine learning, and the kind of business results they achieve. You'll leave with actionable information and insight that you can use to transform your own organization.
The PAW Business features 5 days filled with:
Case studies

Discussions

Demonstrations

Networking Opportunities

Workshops

And more
Take a Sneek Peak at What's to Come:
Sunday, October 29, 2017: Pre-Conference Workshops
Big Data: Proven Methods You Need to Extract Big Value - Full Day Workshop
R Bootcamp: For Newcomers to R - 2.5 Hour Morning Workshop
R for Machine Learning: A Hands-On Introduction - Full Day Workshop
Monday, October 30, 2017: Day One Conference
Keynotes:
Analytics for the Job: Tips and Tricks for Success

The Predictability Predicament: Your Model Overlooks the Real Target
Business Track:
Tech Track:
Crowd-Sourcing and Quality: How To Get The Best Out of Hand-Tagged Training data for Machine Learning Mod

els

Time Series Prediction with Twitter: A Case Study of Crime in New York City

Machine Learning vs. Feature Engineering: What should the Focus be in Attempting to Predict Customer

Behaviour

A Modified Logistic Regression Approach Enhanced by New Interactions and Scaling Detections through Random Forests and GBM

Demand Forecasting with Machine Learning
Marketing Track:
Retention Modeling in Uncertain Economic Times

Predicting Customer Churn from Product Usage at Atlassian

Predicting Brand Love With Wireless Behaviors

Prospecting Strategies with Facebook Big Data

Acquisition Funnel for Higher Education

Which Predictive Model Will Best Help Increase Retention?

Using Rapid Experiments and Uplift Modeling to Optimize Outreach at Scale
Networking Reception sponsored by DataRobot: 5:

30pm-7

:

00pm
Following the reception, join us for Dinner with Strangers (meet at 7:15pm).
Get out of your comfort zone and connect with your industry peers. Sign up for a Dutch-treat dinner at a nearby local restaurant. This relaxed setting is the perfect time to get to know your colleagues and make valuable connections over dinner and drinks.
Who knows who you'll meet? You may meet the person who can finally resolve that challenge that's been plaguing your organization for years.
It's only awkward for a few minutes. Promise.
Tuesday, October 31, 2017: Day Two Conference
Plenary Sessions, Keynotes, and Panels:
Special Plenary Session: What to Optimize? The Heart of Every Analytics Problem
Plenary Session: Industry Trends: Highlights from the 2017 data Miner Survey
Keynote: UPS' Road to Optimization
Expert Panel: Women in Predictive Analytics: Opportunities and Challenges
Business:
Operationalizing

Analytics: The Critical Last Mile to Value

How Intel Wins the Right Marketplace Talent with Analytics

Project Management for data Scientists

A Shiny Way to Operationalizing Analytics
Tech:
Three Steps for Improving Data Quality for Predictive Analytics

Q&A: Ask Dean and Karl Anything (about Best Practices)

When Model Interpretation Matters: Understanding Complex Predictive Models

Regulating Opacity: Solving for the Conflict Between Laws and Analytics
Marketing:
The Limits of Surveys and the Power of Google Search Data

Legal Ease: Applications of Predictive Analytics in the Law

Customer Journey Analytics: Blazing Paths to Customer Success

Overcoming Challenges Implementing a Risk Model in the Maritime Industry

Using Mileage Logs to Predict Successful Sales Behavior

Leveraging Machine Learning Techniques for Realtime Pricing in B2B Truck Logistics
Wednesday, November 1, 2017: Post-Conference Workshops
The Advanced data Preparation Bootcamp: Whip your data into Shape - Full Day Workshop
The Best and the Worst of Predictive Analytics: Machine Learning Methods and Common data Science Mistakes - Full Day Workshop
Spark on Hadoop for Machine Learning: Hands-On Lab - Full Day Workshop
Thursday, November 2, 2017: Post-Conference Workshop
Supercharging Prediction with Ensemble Models - Full Day Workshop
Online/On Demand Workshop
Predictive Analytics Applied – An Online Introduction - Online 5 ½-hour Program
Find the latest resources, tools, and techniques that can help take your business to a whole new level when you visit the exhibit hall interact with the numerous exhibitors.
---
Score the best savings for you and your team!
When you combine the current rates with the "Bring the Team" offer, you and your colleagues will receive the deepest savings. Register now to solidify these savings. To redeem, use the code TEAM200 at checkout when 2 or more people register simultaneously.
PAW Business is held alongside PAW Healthcare and PAW Financial, cross registration options are available.
---
Diamond Sponsors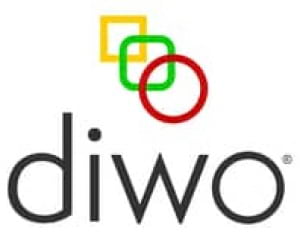 Silver Sponsors

Sponsor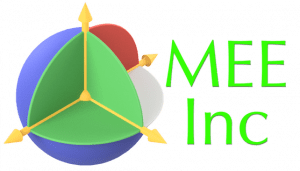 Media Partners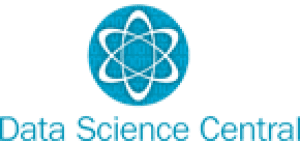 Association Partner

---
Conference produced by: Rising Media & Prediction Impact



Privacy Policy