What will 2018's key trends for machine learning be? Read what Predictive Analytics World Founder Eric Siegel has to say on the subject. And don't forget to register for Mega-PAW in Las Vegas, Jun 3-7!
The 2018 Analytics "State of the Union"

According to Eric Siegel
What will 2018's key trends for machine learning be? Here's what Predictive Analytics World Founder Eric Siegel has to say on the subject:


In 2017, three high-velocity trends in machine learning gathered up full speed, and I expect they will in 2018 as well. Two are great, and one is the rose's inevitable thorn.
1) Business applications of machine learning continue to widen in their adoption across sectors — such as in marketing, financial risk, fraud detection, workforce optimization, manufacturing, and healthcare. To see in one glance this wide spectrum of activities, and which leading companies are realizing value, take a look at the conference agenda for Predictive Analytics World's June 2018 event in Las Vegas, the first "Mega-PAW" and the only PAW Business of the year (in the US).
2) Deep learning has blossomed, both in buzz and in actual value. This relatively new set of advanced neural network methods scales machine learning to a new level of potential — namely, achieving high performance for large-signal input problems, such as for the classification of images (self-driving cars, medical images), sound (speech recognition, speaker recognition), text (document classification), and even "standard" business problems, e.g., by processing high dimensional clickstreams. To help catalyze its commercial deployment across industry sectors, we're launching Deep Learning World alongside PAW Vegas 2018.
3) Unfortunately, artificial intelligence is still becoming even more overhyped and "oversouled" (this pun's credit to Eric King of The Modeling Agency :). Although the ill-defined term AI is sometimes used by expert practitioners to refer specifically to machine learning, more often it is used by analytics vendors and journalists to imply capabilities that are patently unrealistic and to cultivate expectations that are more fantasy than real life. Just because "any sufficiently advanced technology is indistinguishable from magic," as Arthur C. Clarke famously posited, that does not mean any and all "magic" we imagine or include in science fiction can or will eventually be achieved by technology. You've got the logic reversed. That AI will attain a will of its own that might maliciously or recklessly incur an existential threat to humanity is a ghost story -- one that furthers the anthropomorphization (or even deification) of machines many vendors seem to hope will improve sales. Friends, colleagues, and countrymen, I urge you to ease off on the "AI" stuff. It's adding noise and confusion, and will eventually incur backlash, as all "vaporware" sales do.

---

This is excerpted from Siegel's response within a KDnuggets article.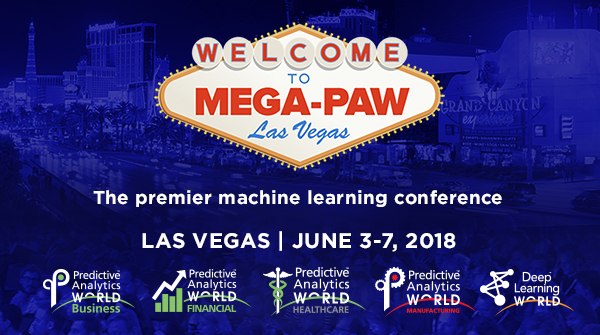 ---
Conference produced by: Rising Media & Prediction Impact



Privacy Policy