Currently we are expanding our team to support projects that focus on Artificial Intelligence and Cognitive analytics. We are looking for an expert in this field from business/academia with extensive experience in this area.
Company: Microsoft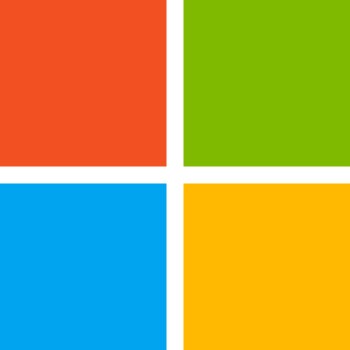 Location: Redmond, WA
Web: www.microsoft.com
Position: Principal Data Scientist (Artificial Intelligence & Deep Learning)
_Contact_:
Apply online.
Microsoft IT is for those IT professionals and business technology professionals who want to be strategic partners to the business and be the first place to create innovative solutions using all of Microsoft's products and services. Microsoft IT provides career growth opportunities, a rewarding and flexible work environment so you can better integrate professional and personal life. Unlike other IT organizations, Microsoft IT employees make global impact on thousands of customers and thousands of employees who use Microsoft software and services.
The Data & Decision Sciences Group is part of the Strategic Enterprise Services organization in Microsoft IT. We help drive actionable business intelligence through advanced statistical modeling and business analytics across Microsoft. The team focuses on enterprise level engagement, where advanced data mining and modeling skills are needed to find business insights. Our goal is to enable business performance improvements through simulation modeling, forecasting, and advanced analytics in the predictive and prescriptive spectrum - resulting into business impact.
Currently we are expanding our team to support projects that focus on Artificial Intelligence and Cognitive analytics. We are looking for an expert in this field from business/academia with extensive experience in this area.
Core Job Requirements and Skills:
Technical Skills
Experienced professional or an active researcher in one or multiple of the following areas: OCR-ICR technologies, Artificial Intelligence, Semantic Technologies, Natural Language Processing, Image Mining, Pattern Recognition on Digital Media, and Information Retrieval (handling datatypes, ranging from traditional structured data, semi-structured data such as logs; text, social networks, audio, images, and video).
Proven experience in technologies such as Cognitive Computing and general knowledge of Machine Learning.
Deep Learning Models: Convolutional, Recurrent Networks, regularization and optimization for training deep models.
Deep Learning Research: Neural Language Models, esp. for the contexts of text disambiguation and categorization.
Business Domain Experience using Analytics
Must have experience across several relevant business domains in the utilization of critical thinking skills to conceptualize complex business problems and their solutions using simulation modeling and advanced analytics using large scale real-world business data sets
The candidate must be able to independently run analytic projects and help our internal and clients understand the findings and translate them into action to drive their business.
Communication and Collaboration Skills
Work independently or manage a virtual team that will research innovative solutions to challenging business problems
Collaborate with partners, apply critical thinking skills, and drive analytic projects end-to-end
Superior communication skills, both verbal and written
Passion to build mastery in the development and use of simulation modeling and analytics through shared learning with team members and business stakeholders
Software Packages
Advanced Statistical/Econometric software packages: R, Python, Azure ML, SAS etc.
Data exploration, visualization, and management: T-SQL, Excel, PowerPivot
Deep Learning: Cognitive Toolkit (e.g. CNTK), Google TensorFlow or equivalent deep learning tool;
Qualifications:
Prior consulting experience is a definite plus 85% of the time driving multiple analytic projects with high complexity, strategic value, and executive visibility
15% of the time sharing best practices and growing the culture of data driven decision making in Microsoft
Must be willing to do some travel.
Minimum Qualifications:
Minimum 10+ years of related experience required
Ph. D. in quantitative field (Mathematics, Computer Science, Statistics, Economics, etc.) desirable.
Microsoft is an equal opportunity employer. All qualified applicants will receive consideration for employment without regard to age, ancestry, color, family or medical care leave, gender identity or expression, genetic information, marital status, medical condition, national origin, physical or mental disability, political affiliation, protected veteran status, race, religion, sex (including pregnancy), sexual orientation, or any other characteristic protected by applicable laws, regulations and ordinances. If you need assistance and/or a reasonable accommodation due to a disability during the application or the recruiting process, please send a request to askstaff@microsoft.com.